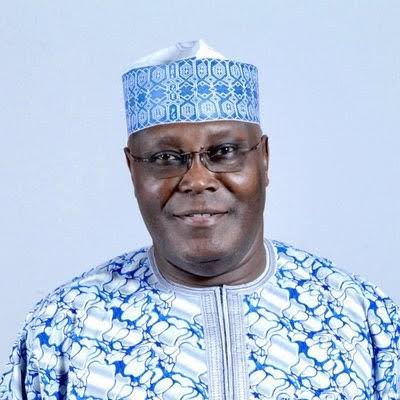 People Democratic party Presidential hopeful and former vice president, Abubakar Atiku visited Katsina state on Wednesday. During his visit, he made known his plan to restore peace to Nigeria if he is elected. This promise is coming days after the People's Democratic Party presidential hopeful debunked news condemning the killing of Deborah Samuel in Sokoto.
Atiku Abubakar gave this affirmation while meeting with leaders and delegates of the party. Present at the party secretariat were leaders and Delegates of the state chapters.
According to the former president, Nigeria's Unity forms the basis of the People's Democratic Party is built on unity. Atiku has promised to restore Nigeria's peace and Unity which has been disintegrated by the All Progressive Congress. He assured the leaders and delegates he will restore Nigeria's glory and save it from all the suffering inflicted on it by the All Progressive Congress.
Abubakar stated the Unity of Nigeria is his Major concern. And this has made many people nickname him Mr. UNIFIER. He said he will ensure all Nigerian people and ethnic groups have a sense of belonging.
Atiku further promised to ensure the security of lives and property in every part of the country and also make every Nigerian feel safe anywhere they find themselves in the country. According to him, Katsina is his home, as they initiated him into politics, and never for once has he doubted their support for him.
Recall in the 2019 presidential election, Atiku Abubakar defeated the APC candidate in Katsina. According to him, Katsina state is one of the states where he won the election. He however stated the opposition party stole his vote in Katsina, Yobe, Kano, and Borno.
In addition, referring to the current strike of the academic staff union of Nigerian universities, Atiku described the administration of the All Progressive Congress as an example of bad leadership. He has however promised to return the glory of Nigeria by putting an end to the incessant strikes. He promised to restore the country's lost virtue in the educational and security sector if elected.
The former vice president declared he has his primary school, secondary school, and university, and they have never for one day gone on strike.
Katsina State's former governor, Shema Shehu reacting to the development has called for unity across the country. According to him, only Nigeria Unity can bring about progress, and it is only the People's Democratic Party that can bring such unity and progress.
He, therefore, Admonished All progressive Congress leaders who are interested in joining People's Democratic Party not to hesitate in doing so as they are always ready to welcome them.