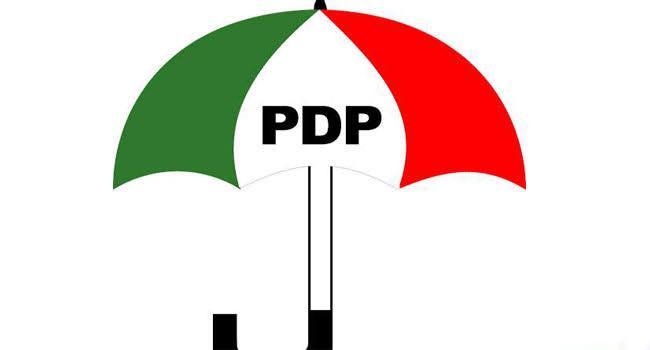 The Peoples Democratic Party(PDP) starts its governorship primary elections today. Aspirants of this party are optimistic about good results as the party holds its primaries across the world on Wednesday, 25th of May.
According to reports, one of the previous deputy governors of Oyo State, Dr. Azeem Gbolarumi declared he is sure of attaining the party's ticket.
Also, Dr. Azeem Gbolarumi, who has served as a deputy to the late Governor of Oyo State, Adebayo Alao Akala, has been the only candidate competing with the present governor of Oyo State, Governor Seyi Makinde, for the party's ticket.
Moreover, according to reports, Alhaji Majekidunmi Aborode, the director-general of Azeem Gbolarumi Governorship Campaign Organisation discussed with one Of the media organizations on Tuesday. He discloses that the ex-deputy governor is prepared to defeat the primary voting.
Furthermore, Alhaji Majekidunmi Aborode, announces that they are ready and pleased with all the preparation by the party. He also reveals that they have nothing to fear concerning the election. They are fully ready for the election and will do everything in order.
Notwithstanding, Mr. Akeem Olatunji, The State Publicity Secretary of the party assures to conduct a free and fair election.
Also, a former governor of old Anambra State, Senator Jim Nwobodo reveals that Dr. Peter Mbah has been approved to win Governor Ifeanyi Ugwyanyi in Enugu State.
Senator Jim Nwobodo uncovers the reason for the approval as a result of the outcome of the meetings.
Also, Nwobodo announces that another candidate, Senator Ike Ekweremadu, has approved to help Dr. Peter Mbah. Nwobodo reveals a meeting was held with candidates from Enugu East for the development of Enugu State.
According to reports, while discussing with them in the meeting, Nwobodo kept an eye on someone who can make Enugu State a better state.
Moreover, he discussed this with Dr. Peter Mbah earlier but his response was not quick. Later, he discloses his intention to go for the position of governor.
Not only that, Senator Ike Ekweremadu rejected his plan of supporting another candidate, Dr. Peter Mbah announcing that the proposed help earlier was not true.
Furthermore, the State governor of Rivers State, Nyesom Wike, has announced the State Accountant-General, Fubara Siminiayi to win him over. He is declared by Nyesom Wike to be the party's candidate. This was made known in a stakeholders' meeting at Port Harcourt amidst candidates competing for the position of governor.
Moreover, those competing for the ticket are about 15 present in the meeting. Most were not pleased with the governor's judgment.